What kind of motor control system can eliminate your doubt on a new energy vehicle?
2018-12-27
Source:INOVANCE
Are you setting your sight on new energy vehicles In the face of rising fuel prices?
Do you want a green-plated car to evade road space rationing?
Some people have already taken the lead , while some others are still full of worries and are taking a wait-and-see approach.
Then how close are we to a new energy vehicle?
In order to unveil the general public's view of new energy vehicles, we randomly interviewed a few passers-by in the streets of Suzhou.
Through the interviews, we found that average consumers are concerned about the range and pricing of new energy vehicles. They care much about the battery, charging facilities, and vehicle appearance. However, few people know about the motor control system, which we will talk about today.
1
How to choose a new energy Vehicle
Motor control system is a big deal
When talking about new energy vehicles, everyone tends to pay most attention to batteries. However, the energy density of new energy vehicle batteries is getting closer to the limit. In order to further improve the range of new energy vehicles, it is necessary to make breakthroughs in powertrain technology.
As the decisive factor of the dynamic performance of new energy vehicles, the technologies carried by the motor control system and its manufacturing technology directly affect the performance and manufacturing cost of the vehicle, and determine the main performance indicators such as climbing, acceleration and maximum speed. Moreover, looking at the bigger picture, motor control system also plays an important part in the development of the whole new energy vehicle industry and can be a springboard for the cornering overtaking of China's new energy vehicle industry.
More and more traditional auto manufacturers have centered their business plan on new energy vehicles, and new players are emerging. Among them, Weltmeister and CHJ Automotive have used INOVANCE's inverter in their new products launched this year.
2
Weltmeister EX5
Make the best use of energy
On April 20, 2018, Weltmeister held its strategic product launch conference "AlwaysOn–Power Awakening" in Beijing, and officially announced the price of Weltmeister EX5, an interactive battery electric SUV.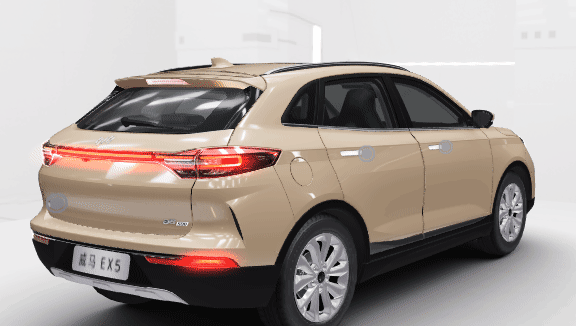 The starting price of 179,800 yuan (subsidized price can be as low as 99,000 yuan), overriding the price that you can imagine for a smart electric vehicle, best demonstrates Weltmeister's role as an NEV "popularizer". With original design and high quality and cost performance, Weltmeister EX5 has quickened the desire of quite a lot of consumers.
Weltmeister EX5 offers a 600 km constant speed range (60 km/h) and 460 km NEDC range, and is available in three different models, EX5 500, EX5 400 and EX5 300.
The powertrain system, which consists of the motor, inverter and gearbox, plays a major role in the vehicle acceleration performance, high-speed performance and energy efficiency. Weltmeister EX5's highly-integrated powertrain system, which integrates INOVANCE's inverter, has a power density of 2.17 Kw/Kg, a transmission efficiency of 93%, and a 100% torque response time of less than 200 ms, ensuring full exploitation of electrical energy.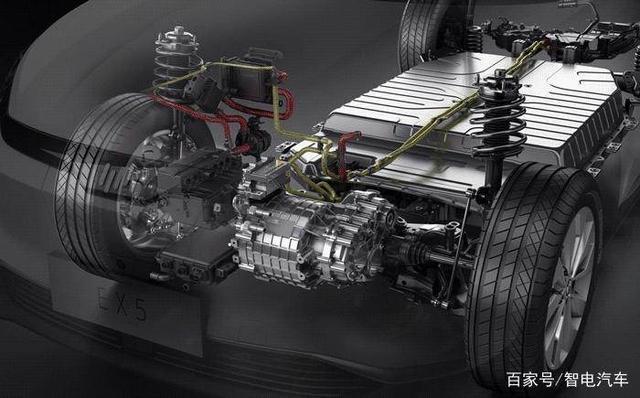 In order to improve the per-charge range, it is necessary to increase the power density and efficiency of the motor and the inverter. The inverter jointly developed by INOVANCE and Weltmeister perfectly matches Weltmeister EX5, with maximum efficiency up to 98%. Its aluminum die-casting housing features light weight, excellent EMC shielding, high mechanical strength and good heat dissipation. In addition to the motor control, DC/DC and PDU are also available as options for more flexible use. The inverter features compact design, high power density, easy installation and strong environmental robustness.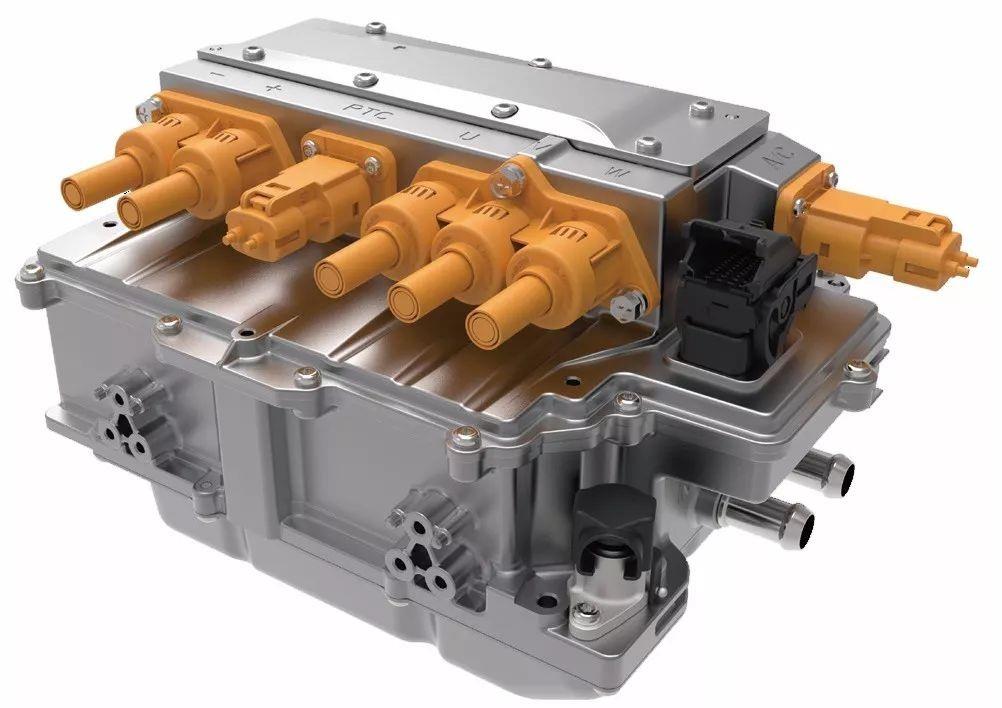 INOVANCE's dual-motor passenger vehicle
inverter makes the best use of energy
3
Lixiang ONE
Dual-motor four-wheel drive system ends
range anxiety
On October 18, 2018, "New Brand and Product Launch Conference of CHJ Automotive" was held in Beijing. Lixiang ONE, the debut model of Lixiang, a CHJ Automotive-owned smart EV brand, was officially unveiled. Lixiang ONE comes with an extended-range solution which can end your range anxiety.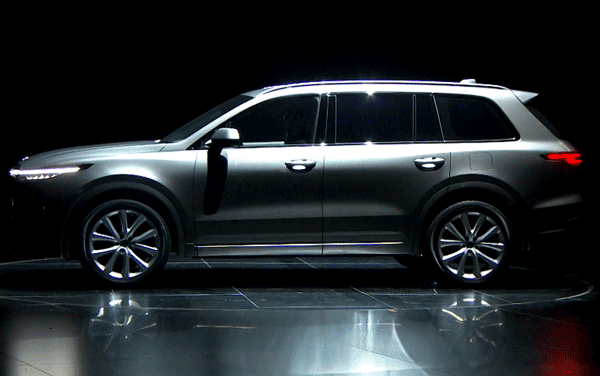 Considering the immature power battery technology and charging facilities at the current stage, an extended-range electric vehicle is your best choice to significantly increase the vehicle range. The extended-range technology carried by Lixiang ONE allows for 700 km NEDC range.
Lixiang ONE is equipped with INOVANCE's dual-motor vehicle inverter. The extended-range power generation system is activated and supplies power to the motor together with the battery pack only when the power demand is beyond the battery power. When the battery power drops below a certain threshold, the extended-range power generation system starts and preferentially supplies power to the drive system, and the remaining power is stored in the battery pack. In addition, the battery pack can be externally charged and store electrical energy recovered from braking energy.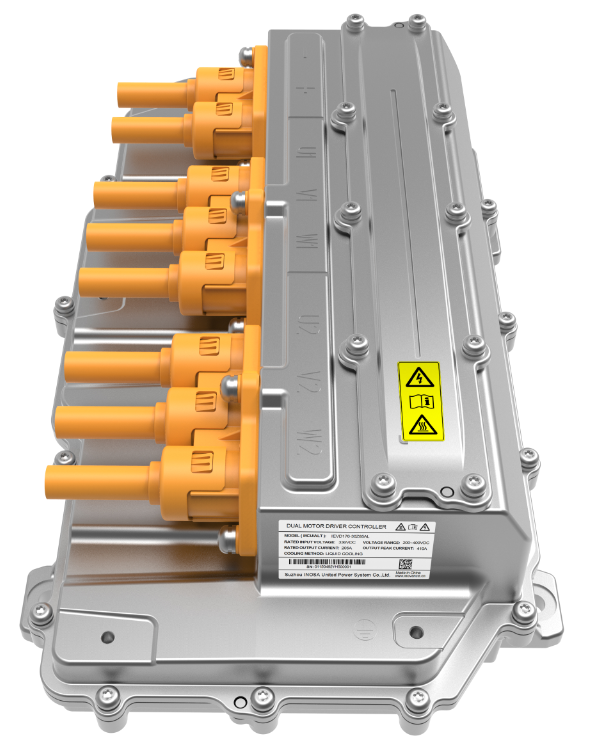 Dual-motor vehicle inverter
Enhanced performance eliminates your range anxiety
The inverter used by Lixiang ONE is a high-efficiency inverter designed by INOVANCE for dual-motor passenger vehicles (including extended-range vehicles) with a maximum efficiency of 98%. Its aluminum die-casting housing features light weight, excellent EMC shielding, high mechanical strength and good heat dissipation. The inverter can simultaneously drive two motors which have identical power and features compact design, high power density, easy installation and strong environmental robustness.
(Some parameters and data in the text are acquired from the Internet. The actual information is subject to the delivered product.)
For INOVANCE's R&D team, the new energy vehicle is not only a trend, but has already become a reality which a large number of engineers are working on. To promote the national new energy vehicle strategy, INOVACE has set the NEV business as one of its strategic goal in the next 15-year plan, and proactively cooperates with like-minded partners such as Weltmeister and CHJ Automotive.
INOVANCE has been endeavoring to be a leader of the NEV industry. For that, we spare no effort for even a 0.1% improvement, just like what we do for our inverter products.
The "Green Travel" idea behind new energy vehicles exactly coincides with INOVANCE's value proposition–"Improve the ecology and change the life". To bring new energy vehicles to everyone, INOVANCE is still on its way of exploring, bumpy but may not be long.