Leave EMC Challenges to Us
2018-12-20
Source:INOVANCE
The EMC test for automotive electronics is one of the biggest challenges faced by many new energy vehicle manufacturers.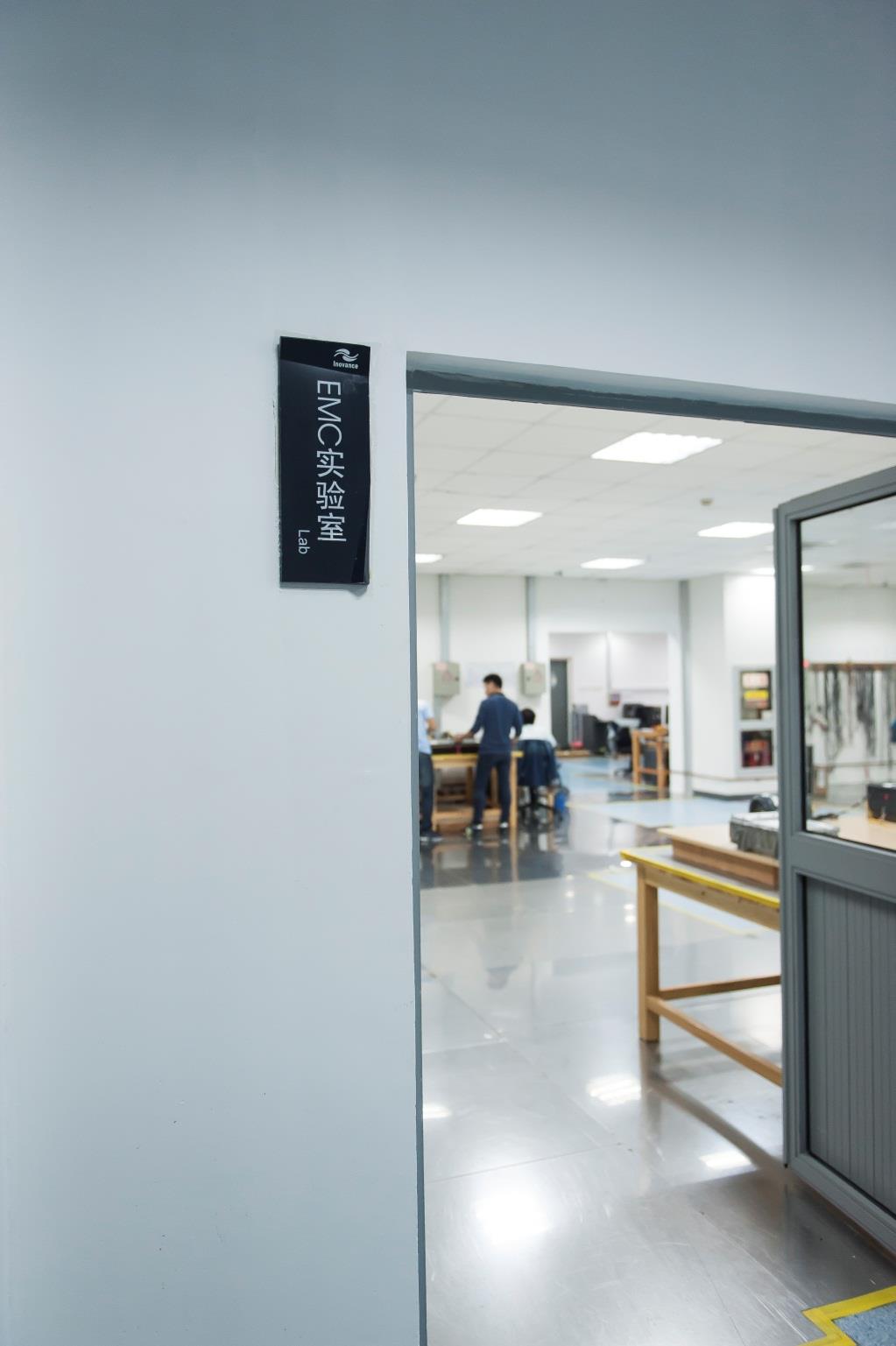 While INOVANCE is capable of conducting independent EMC test.
A new energy vehicle is comprised mostly of electronic and electrical parts, and the EMC performance of these parts has a great impact on the overall vehicle safety. In 2013, SAC (Standardization Administration of the People's Republic of China) published three priorities for vehicle standardization, which are vehicle safety, energy consumption, and EMC performance. As one of the emerging sectors of strategic importance during the 12th Five-Year Plan period, the new energy vehicle industry in China still lags behind traditional global automotive giants in terms of electrical systems. Currently, most of new energy vehicle enterprises in China cannot carry out independent EMC tests, making it difficult for them to be listed in the national automotive product database due to mandatory EMC standards.
The electromagnetic environment of an electric vehicle is much more complicated than that of traditional vehicles. The drive control part, which is the primary electromagnetic emission and radiation source inside an electric vehicle, has a direct impact on the vehicle EMC compliance performance. As a manufacturer of drive control and powertrain systems for new energy vehicles, INOVANCE has participated in a working group organized by NTCAS (National Technical Committee of Auto Standardization) since 2014 for the establishment of electric vehicle EMC standards and provided related test data as technical support.
In May 2016, INOVANCE gained industry-wide recognition by assisting a customer in passing the mandatory EMC certification for new energy vehicles. Thereafter, more and more customers request assistance from INOVANCE to be listed in the national automotive product database.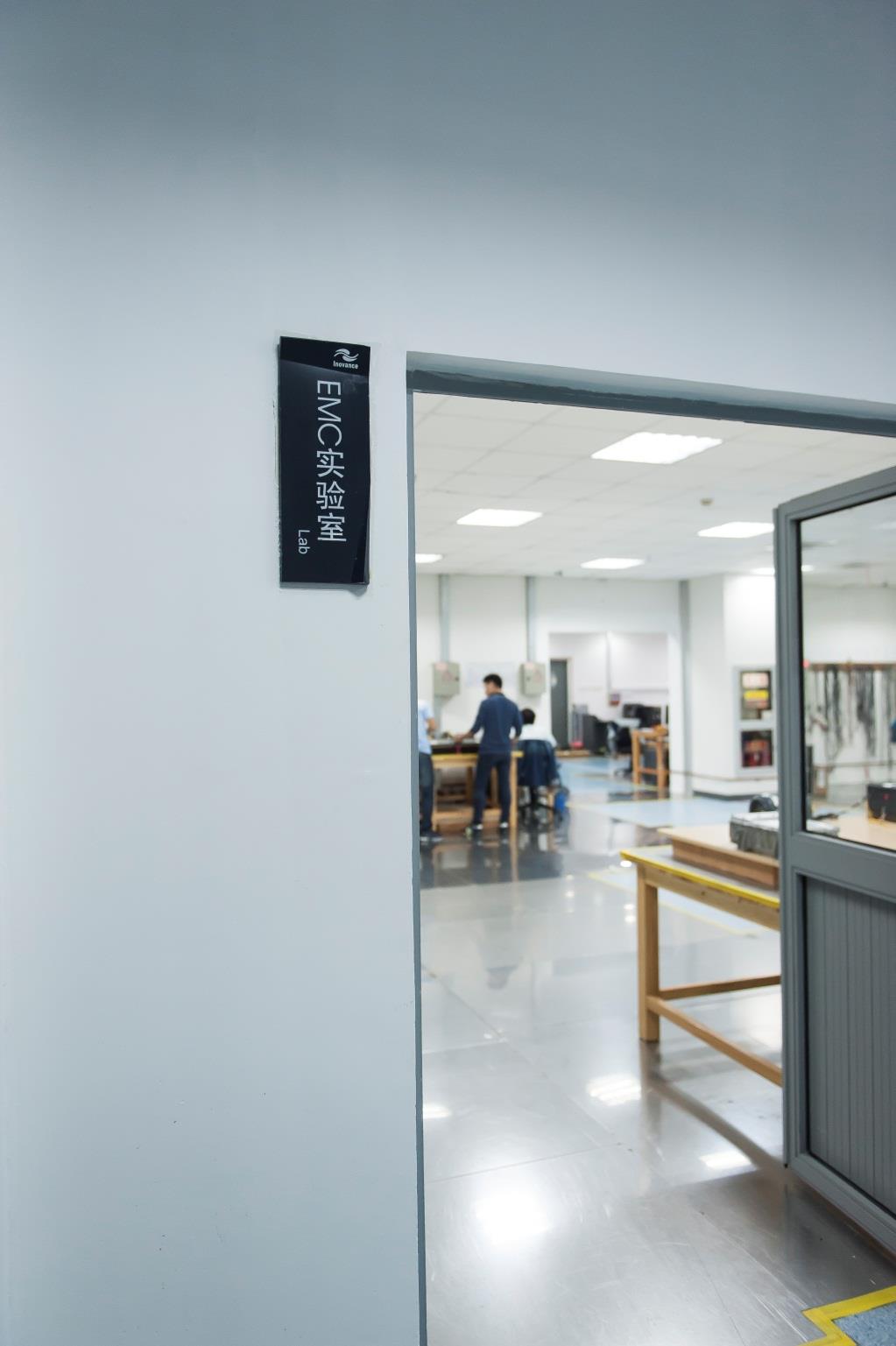 INOVANCE EMC laboratory
Outstanding EMC technology and management
A first-rate industrial automation and integrated solution provider entails a globally-recognized laboratory. INOVANCE sets out to establish the laboratory at the very first beginning and continues investing in the talent pool, hardware equipment and management platform of the laboratory to ensure a stable improvement through the years. The outstanding achievements demonstrate the strong technical strength and management ability of INOVANCE EMC laboratory.
Through years of countless efforts, INOVANCE R&D laboratories (EMC labs in Shenzhen and Suzhou, Safety lab and Reliability lab) pass the on-site audit to obtain the CNAS certificate recently, which shows that INOVANCE R&D laboratories boast the following competitive edges: 
1)   Achieving global-level recognition in terms of staff capabilities, test equipment and approaches, environmental control, sample management, management systems, and document systems.
2)   Carrying strong technical abilities and high-level quality management systems to perform inspection services according to accreditation criteria.
3)  Winning acceptance from agencies recognized by countries and regions that signed Mutual Recognition Agreement.
4)  Applying CNAS and ILAC marks in an allowable range.
5)  Gaining a great leap forward in the credibility and accuracy of the inspection data and reports to lay a solid foundation for the product to gain global recognition.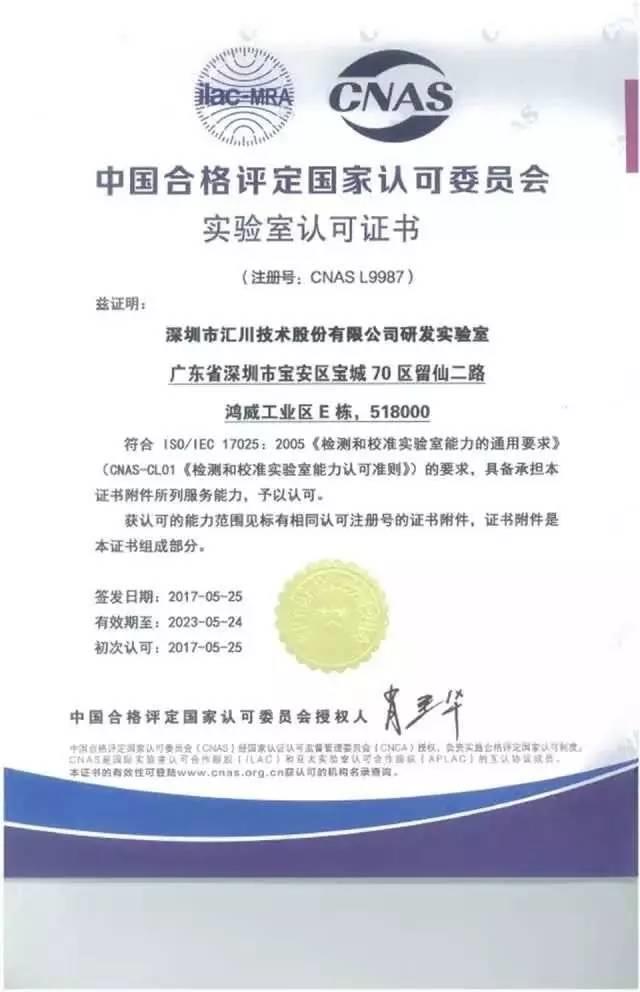 EMC laboratories in both Shenzhen and Suzhou have been awarded the CNAS certificate.
In addition, INOVANCE is granted with TUV ETL qualification in 2013 and ACT certificate from TÜV SÜD in Sept 2016.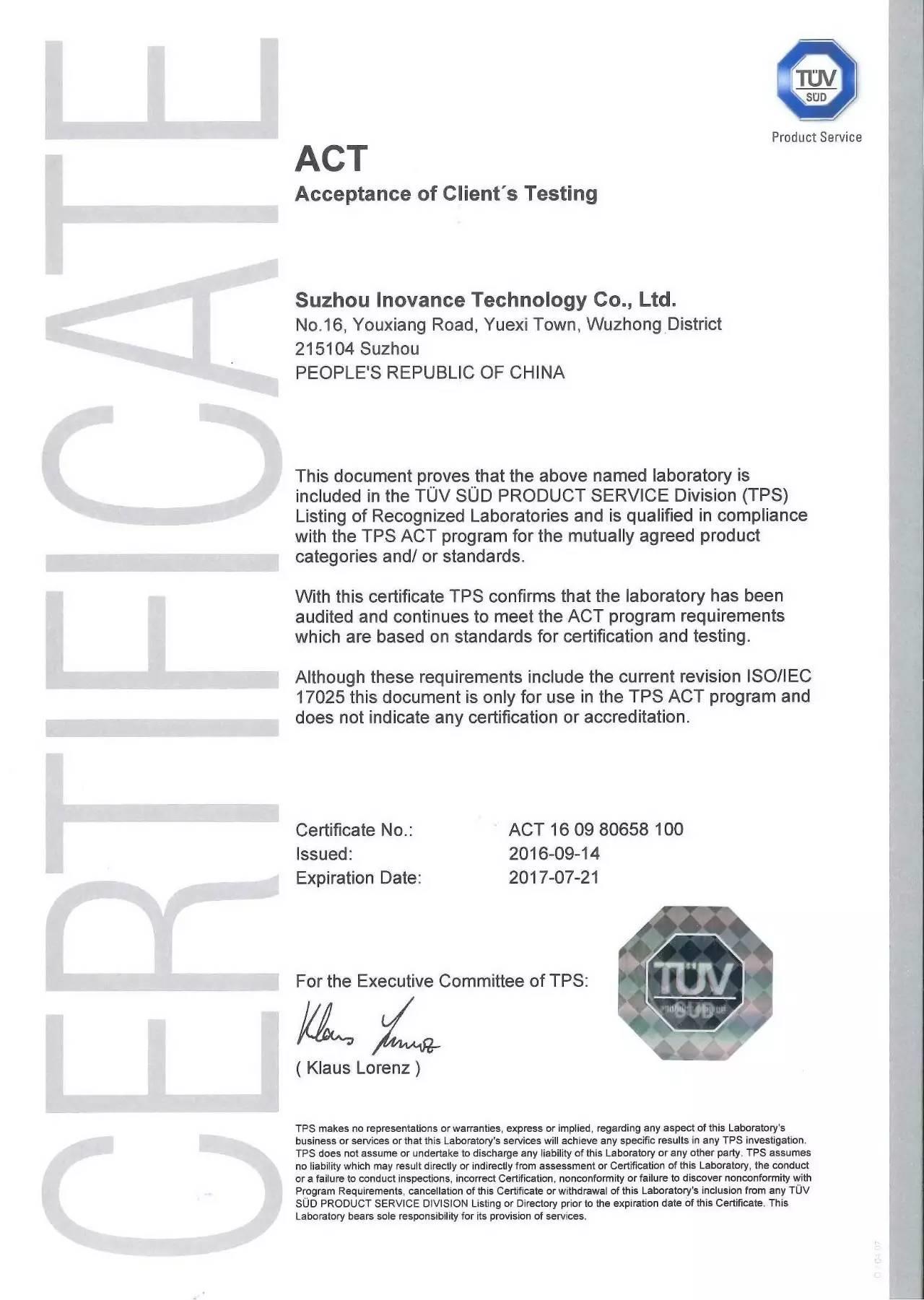 INOVANCE is awarded ACT certificate by TÜV SÜD
ACT (Acceptance of Client Testing) is the highest level of qualification issued by TÜV to external laboratories, which is also called data acceptance qualification. The test report and data issued by a laboratory awarded ACT are of high credibility, and such data can be used in a certification report directly without the need of a witness from TÜV. The ACT certificate fully demonstrates the world-class strengths of INOVANCE laboratory in terms of internal control capabilities, staff abilities, test equipment and methods, management and document systems, and it provides a platform for INOVANCE to communicate and compete with global-leading enterprises in industrial control. 
At present, our EMC team is led by experts with over 15 years of working experience in top companies. Among the 18 EMC team members, over one-third of them carry a master degree, and all of them have participated in the EMC tests and renovation projects for vehicle customers. In addition, team members strive to contribute their part to the formulation and update of related standards by providing test data and submitting optimization suggestions based on their practical experiences.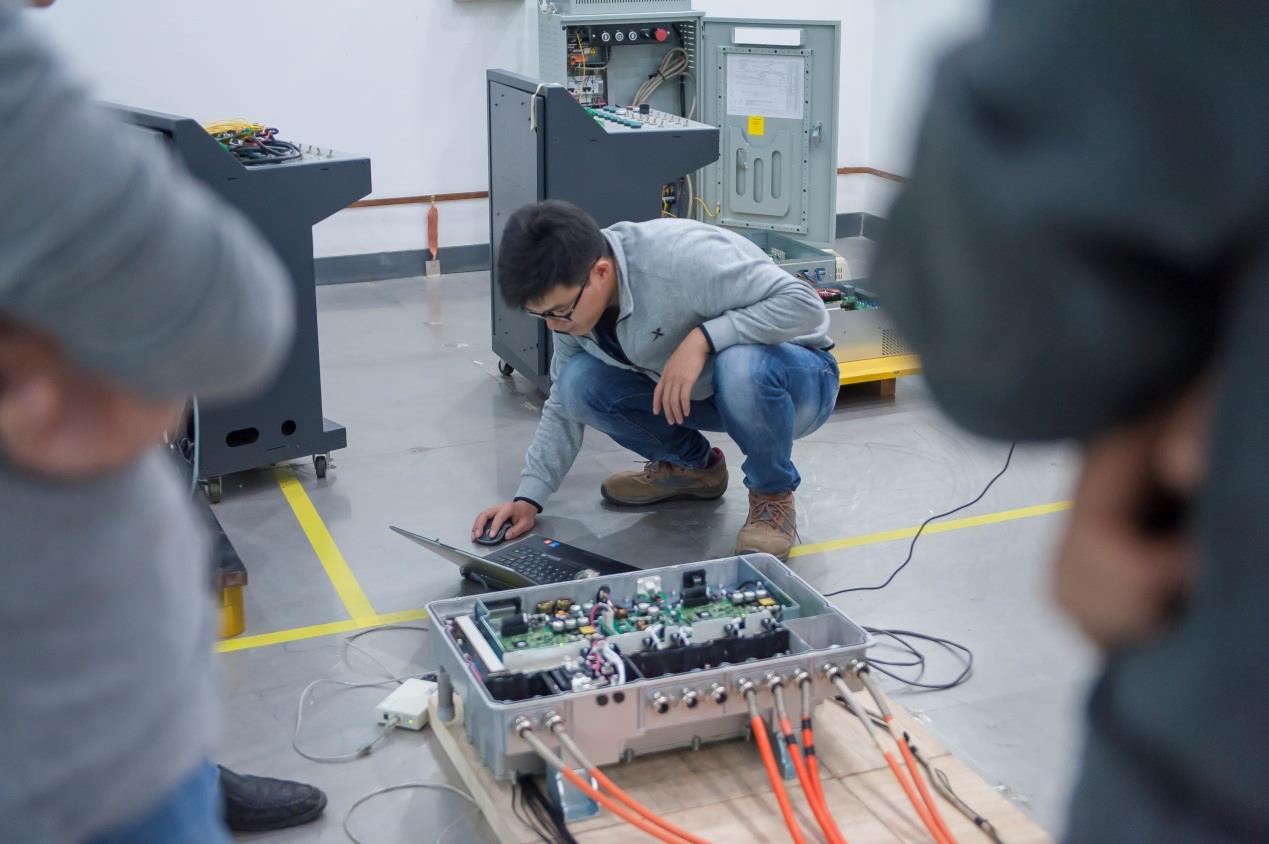 Test routines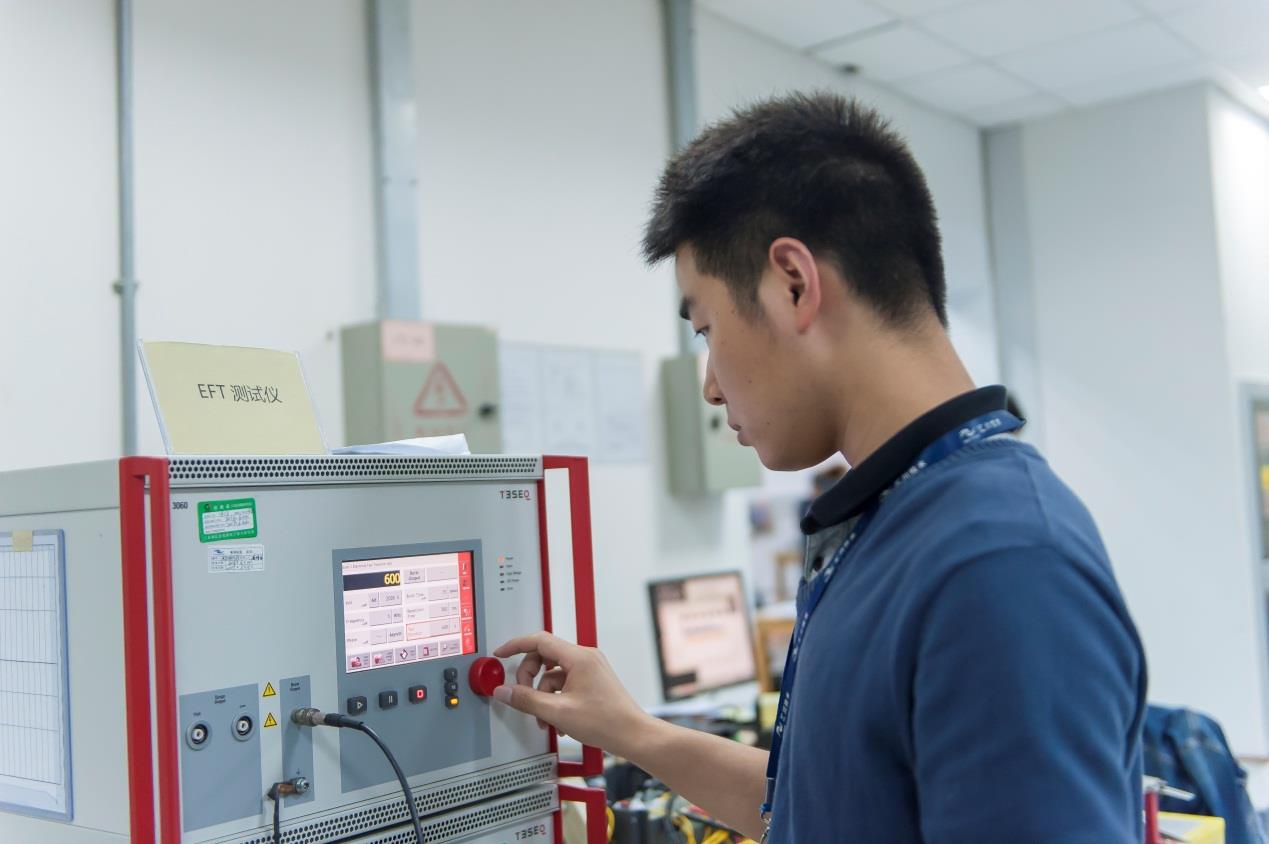 INOVANCE has set up EMC laboratories equipped with complete test equipment in both Shenzhen and Suzhou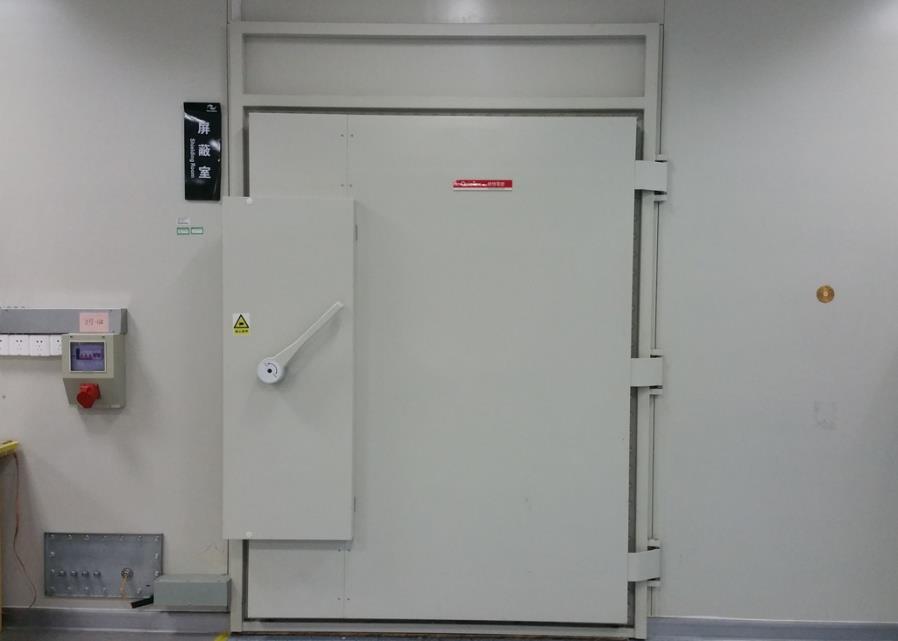 Shielded chamber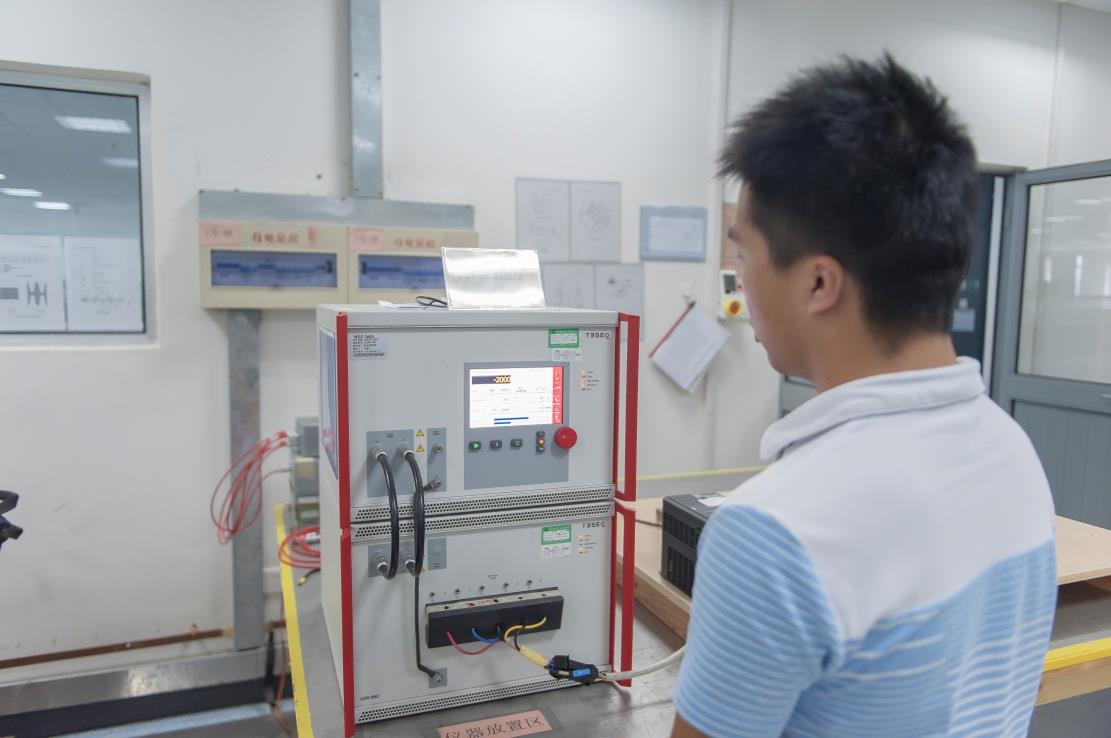 Pulse train and surge tester


BCI (Bulk Current Injection) and BCI tester
At present, INOVANCE laboratory center in phase II factory in Suzhou consists of an EMC laboratory and a Safety laboratory capable of performing tests on industrial control products, automotive electronic products and vehicles, including a lavishly-invested EMC anechoic chamber for automotive electronics.
Leave the EMC challenges to us, and leave customers with assurance only. INOVANCE is fully prepared and well positioned for future challenges and opportunities.